bob panic - a professional snapshot...
Portfolio Management & Analysis. Program Delivery. Financial & Budget Management. Team Leader. Mentor.
Education Current in progress: Master of Business and Technology (MBT) Distance Education Program – Harvard Business School 1999: Associate Diploma of Information Systems - T.A.F.E 1995-1997: Electronics Sales, Service Management & IT Support Diploma A.I.T.C1994: Sales & Customer Service Diploma - South Australian Sales Institute1991-1993: Advanced Certificate in Architectural Drafting - T.A.F.E (Part Time) Training & Industry Contributions

Clarity Project Management training (Telstra)
TDP3 - RAPID Project Management Methodology Training - RAPID is Telstra's PM methodology based on PMBOK and Prince2
Integral (SAP R3) Training – Telstra project financial system

---

Senior Business Analyst – LMS Digital Learning Transformations – Aug 2016-Present

​Swinburne University

Deliver "As is", "Intermediate" and "Future State" LMS System Architecture including dependent and interdependent systems in preparation for migration from Blackboard to Canvas
Prepare, Create and Deliver detailed LMS RFP request, specific to industry and university requirements
​Ran a series of "what do we want in an LMS" workshops to gather requirements specific to lessons learned and future school pedagogy strategies
​Directly influencing LMS selection and support that covers both pedagogical learning theorems vs. andragogcial with specific needs of learning and educational needs for adults (supporting the seven Principles of Adult Learning)

Delivery Manager & Business Systems Analyist – Jan 2016-Aug 2016

La Trobe University

Running Extensive support process documentation and review for SAP BPC, PCM and cloud support systems (Oracle RightNow) and SAP Hana data migration with executive management, business stakeholders and ICT
Agile Stakeholder Story Development and busines process modelling based on complex facilitation of 12 stakeholder workshops covering Finance, Capital, Treasury and ICT in the Development of SAP support processes and training materials based on client needs; including internal La Trobe staff and contractors to deliver effective services utilising mobile platforms
As Business Analyst leading all stakeholder workshops feedback and notes to convert these to study findings, requirements and recommendations
Led further engagement discussions with SAP (Vendor) to focus on technical cloud architecture of and look/address business support and delivery needs and concerns and look and continual support from SAP with minimal or no additional spend from La Trobe University.
Leading all SAP data analytics (data source analysis, multi-source integration touch point mapping, database structure design (working with Database SME's), leading data cleansing activities and data migration technical cutover
Leading SAP upgrade User Acceptance testing activities, building Agile based Use Cases, testing process design and documentation

Engagement and Program Manager - Agile Development and Services Delivery & Training Oct 2015 - Jan 2016

​Urban Maintenance Systems (UMS)

Running Extensive Agile development process documentation and review, systems functional training sessions and functional workshops to showcase UMS ICT systems including open source Cloud based LMS (Moodle and Canvas) and Field Systems including RightNow (Oracle Service Cloud) Eaco, FieldAware, WFM, Mex and others to map requirements and gap analysis
Development of project support processes and training materials based on client needs; including internal UMS staff and contractors to deliver effective services utilising mobile platforms
Project budget management ($1.1 Million), headcount management, vendor delivery targets and success factors, invoice management, cost recovery, cost benefit analysis​
Enabling mobility in UMS and Client workforce with extensive configuration of cloud platforms with extensive Lean support processes defined, documented, developed and delivered
Working with developers and vendors to map up business needs and develop solutions to clients including Education department, Stonnington council, and Metro rail among others
Developing future state capability for UMS by advocating standards, processes, procedures (including training/upskilling of staff, contractors and customers)
Field Systems and Support Systems (Oracle Service Cloud) administration and configuration of Eaco (Service Central), FieldAware, WFM and Mex
Assisting the business with the development of Agile User Acceptance Requirements including data analytics and data cleansing activities (data cutover and cloud data migration)
Leading all data analytics and migration activities (data source analysis, multi-source integration touch point mapping, database structure design (working with Database SME's), leading data cleansing activities and data migration technical cutover
Leading User Acceptance testing activities, building Agile based Use Cases, testing process design and documentation​

July 2014 – Oct 2015: Portfolio Delivery Director - Airline Systems - QPlus Revenue Management Project- Qantas

Delivery overview: Development and operational management of a multi-stream (PROS, 1A, IT, Business, Operational Research, BPE/Organisational Change) integrated Program Plan and schedule of delivery with managed dependencies and inter-dependencies, of over 4000 lines for the QPlus revenue management program. The Revenue Management Program is the No.1 project for Qantas for 2014/2015 delivery and my expertise in client engagement and planning was used to develop and baseline the highly detailed and complex plan for delivery. I completed this 6 month task in under three months and handed over the Master plan for operational, day to day management.

Nov 2013 – July 2014: SAP Operational Portfolio Manager & Support Blueprint Design Architect – SAP SCM, ECC, POS DM, BI, DW and BPC - API (Priceline) Delivery overview: I developed the most complete, end-to-end, SAP operational support design document (projected to be a 500 page document) for internal API technology support teams and support vendors. I have covered highly detailed sections on:

Monitoring and alerting for all SAP API integrated technology systems (48 systems) covering Manhattan warehousing, IIB (integration bus), BI and reporting
Defined the ASAP development methodology, the use of ChaRM and transport management for releases and deployments
Solution Manger configuration, monitoring, alerting and operational support for BASIS Administration with T Code level detail
Operational and functional Support for SAP, 1st, 2nd and 3rd level support, SAP support team design, super user service and design
Current and Future State support mapping and gap analysis
Highly detailed service catalogue for all SAP functions
RFQ and RFT documents for the selection of a SAP support vendor with all key support sections mapped out

June 2013 - Nov 2013: CRM & ERP Portfolio Change and Cutover Manager – Identity Management and Access - NSW Education Department

Delivery overview: business analysis and management of a multi-stream SAP cutover and release for the multi million dollar LMBR program for Pre-Prod and Production deployments covering: SAP Schools Finance, TAFE HR & PY, HANA and Master Data Load sequencing for over 2000 schools and 12 TAFE institutes. As the central SME for extensive cutover planning and execution of SAP modules and environment code migrations including: ECC, BPC, BI, BW, HR and PY

Feb 2013 – June 2013: Business Systems Program Manager & Solutions Architect – Security & Risk - Queensland Health

Delivery overview: management of a central Agile application development centre of excellence, leading a team of four developers providing world class leading project delivery and scheduling service to over $5 Billion of Programmes including New Hospitals Program, CARS, Program, G2O (GroupWise to Outlook migration) and GCUH.

Acted as the Project Manager for the $1.76 Billion Gold Coast University Hospital (GCUH), running risk workshops with senior stakeholders and continual reporting and management of over 30 core program risks ensuring that there are no blockers to the September 2013 go live date.

Jan 2012 – Jan 2013: ERP Solution Architect & Program Portfolio Manager – Security and Risk Planning - Virgin Airlines Australia

Delivery overview: responsible to ensure that the new Virgin booking system, SabreSonic architecture was integrated with IIB SOA solution into Virgin was implemented effectively into the enterprise from a business process (process design, business needs and gap mapping, support needs analysis), change & transformation perspective conforming to BABoK best practice.

Professional Skills

Analysis & Project Delivery. Financial Management. Team Leadership.

Technology Architecture.
Project/Program Management.
Transformational Business & Enterprise Change Management.


Stakeholder & Client Relationship Management; Strategy Development; Business Enterprise Architecture; Business Analysis; Transformation & Enterprise Release Management; Organisational & Technical Operational Change management; Business Process Engineering; Service Management; ITIL & ITSM Implementation


Methodologies: TOGAF, SABSA, Standard of Good Practice for Information Security, ISO 27001, Agile (5 years) SCRUM Master, Prince 2 (10 years), PMBOK (6 years), Telstra TDP/Rapid (2 years)


Technical Skills

ISO 27001, TOGAF, ADKAR, CMDB, SDLC, Clarity PPM, NET Frameworks 2.0; Oracle FlexCube, Oracle OEM; Oracle forms, Microsoft Word, Microsoft Excel, Microsoft Outlook, Change Management, BPR, ITIL, ISO, OBIEE, Oracle CRM, BI, SAP Payroll, SAP Financials, SAP HR, SAP to Manfact migration, Oracle Business Information Warehouse (BW), SAP Warehouse Management (WM), Pronto ERP, Dynamics AX (3.0), Siebel CRM, TRIM Document Management Systems, PeopleSoft ERP, Oracle ERP, GIS systems, CRM Siebel, .NET, SQL Server, Oracle, Maximo, Stratus VOS, Websphere, Sales Force, J2EE, EMC SAN/NAS, Network and server infrastructure, DMZ, VERITAS Clustering, Net Backup, CAD Systems.


Key strengths

Agile Methodology, Development and Application Delivery

Key subject matter expert in business systems support modelling and design within TOGAF best practice
Solid understanding and practical implementation of varied security methodologies including Standard of Good Practice for Information Security, ISO 27001
Human Capital Change, Business Systems and Technology Architecture commentator who has written a number of whitepapers on IT security, risk management, planning, disaster recover and general industry commentary
I am a leading consultant on multi-million dollar business transformation, change and planning programmes
I have solid, proven experience in delivering large, complex current and future state views and context diagrams, data flow diagrams, extensive decision analysis, change impact analysis, business readiness assessments, stakeholder analysis and readiness, development of future state organisational business requirements, running extensive planning workshops and development of stakeholder communications channels and excellent interpersonal and communication skills.
I have proven business analysis and change management experience relating to business process and core enterprise applications and business process change and business systems support structures.
I have strong problem solving and root cause identification skills and posses effective functional management style
Attention to detail and able to work to strict deadlines
Flair for harnessing and coordinating disparate stakeholder contributions to common goals
High team, proactive and result oriented approach.
Highly developed understanding of business systems in the use of major commercial software and specialist business systems (Hogan, SabreSonic, Oracle FlexCube, SAP Finance, Primavera, SAP PM and MM, Oracle ERP Suite, MS Project, Word, Excel etc).
Highly accomplished in oral and written communication and graphical presentation (swim-lanes, business process flows, context diagrams)
Proven and demonstrated ability to co-ordinate and communicate effectively at all levels of management including project managers, subcontractors, engineering and site personnel.

June 2011 – Jan 2012: Senior Project Manager and Solutions Architect – banking systems - UBank – Oracle/NAB

Delivery overview: I was the senior business Architect, Change & Transformation, for the $1 Billion NextGen Program (Core Banking Platform integration and UBank platform) and working with a team of 120 Oracle project delivery experts, senior management stakeholders and 7 project managers. for the delivery of KYC and AML compliance business process, I ran transformation planning workshops and workforce training needs requirements gathering and development management needs analysis.

May 2009 to June 2011: Master Scheduler & Transformation Solutions Architect – Security and Risk, Whole of Government Queensland (Department of Public Works)

Delivery overview: Delivered and embedded TOGAF standards for SAP HR systems processes, SAP Architecture best practice, delivered key BA artefacts, delivered development and business process education training of key stakeholders and staff. Involved in the running of government steering committees, management of the change process function and process integration into the department. Delivered business change impact analysis for Core SAP PM and SAP MM Enterprise systems across 30 departments for the maintenance (scheduled and preventative maintenance) of core department assets across Queensland.


Feb 2007 to May 2009: Business Systems Portfolio Manager – Payment Systems, Smart Meters, Identity Management, Risk, Security Transformation & Change: CitiPower, PowerCor and SP AusNet (Via Satyam)


Dec 1998 to Feb 2007: Global CRM & ERP Projects Portfolio Manager, Solution Architecture Services – Insurance Baking, Risk and Security solutions - ASIA/Pacific Region - Satyam


April 1991 to Feb 1998: ERP & CRM Business Solution Analyst & Portfolio Project Manager - IPEX ITG - BHP, Oxiana Group and Newcrest Mining

Powered by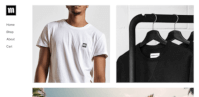 Create your own unique website with customizable templates.